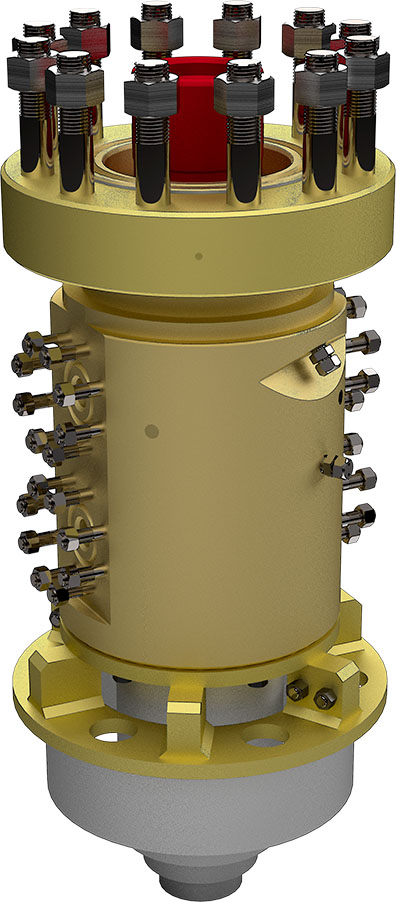 The 11"-5K Multi-Lock™ Compact Wellhead System delivers maximum rig efficiency through its advanced design while improving safety and reliability. The compact, multi-bowl wellhead system provides proven technology for three-string conventional and non-conventional wells with two independent load shoulders and a 5,000 PSI pressure rating.
The highest level of HSE performance is achieved by reduced leak paths, redundant sealing components, and metal-to-metal seals in critical environmental areas. Its compact height and quick BOP drilling connection via integrated hub offer easy rig movement and reduced cellar depths, alleviating additional drilling challenges. The system utilizes internal Sure-Lock™ Technology to provide positive retention of components with improved centralization of mandrels, mitigating rig alignment challenges. Independent load shoulders allow the hanger to land and positively lock casing strings independently, mitigating any tolerance issues related to conventional "stack on stack" wellhead systems. In addition, if an intermediate string is not required for the well, no special dummy hangers or spacers spools are needed to ensure the production casing remains in the same position inside the housing profile.
Innovative design ensures the capability to meet your rig spudding requirements with slip-on-weld, landing base, and landing mandrel hanger solutions.
Explore Other Assurance™ Wellhead Systems